Red Ribbon Week Spirit Days
October 22-26th

You are invited to participate in a week of spirit to celebrate our choice to be drug free. Please remember to follow the school dress code.

Monday - Life is Your Journey. Travel Drug Free! Wear red to kickoff Red Ribbon Week.

Tuesday - Team up against drugs! Wear your favorite team jersey

Wednesday - Keep drugs in the dark! Wear black

Thursday - Too nice for drugs! Dress up - wear your best clothes!

Friday - Wake up and be drug free! Wear your pajamas.


Powered by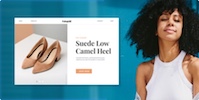 Create your own unique website with customizable templates.